17. oktober 2020

Sign up as an intern, a volunteer, or go for a course.
15th of APRIL to 1st of NOVEMBER 2023 (parts of the season is possible too – and winter 22/23)
We are located in the southeast of Norway. 1,5 hr from Oslo, 40 min from Torp Airport and 30 min from Larvik.
One of our main goals is to educate and motivate 4 new regenerative farmers every year. Learning by doing is the best way to gain your own practical experience and knowledge, we believe. As an agriculture student you are especially welcome to join the Virgenes Farm team in the beautiful valley.
In return for your help, we offer basic skills and deeper knowledge required for putting up a market garden. You will learn about regenerative farming and holistic management. Pigs, chickens and cows are a part of our farm and we can show you how we use them as tools to manage and improve the ecosystem. Next to that we have old grain types, potatoes, berries and some greenhouse gardening. Our sales form is direct marketing. In our case as a CSA, we sell to members of the farm and on local farmers markets (REKO). We are sertified økologisk. (Organic).
We work 40 hours per week, with one day per week totally off. There are possibilities to take off some more days if you are here for a longer period of time.
There's a room in the barn with toilet, shower and laundry machine. We are a friendly group of people, and we split tasks for making food, where all team members prepare the meals together. Are you really interested in regenerative farming? And in cooking? Do you have a drivers license? Are you generally independent and social? Then you are on top of the list of what we are looking for.
• Student on a farming school? We pay studenttariff ca 120 NOK per hour. NOK. MINIMUM 3 MONTHS STAY. Housing and food cost ca NOK 2500,- week. You get your own litle cabin.
• Not from a farming school but you want practical experience? Work and learn. Cost of stay kr 2000,- per week. Monday to monday.
• Like to volunteer? Join us through our wwoof program. Minimum 4 week.
You can borrow a car if needed. Or the boat in the river. From the farm it's not far to the sea, lakes or mountains. And we have some cool things happening around us, plus a good network to other organic farms and CSA's. It's 15 km to the closest shop, 30 km to the nearest small town, 120 km to Oslo.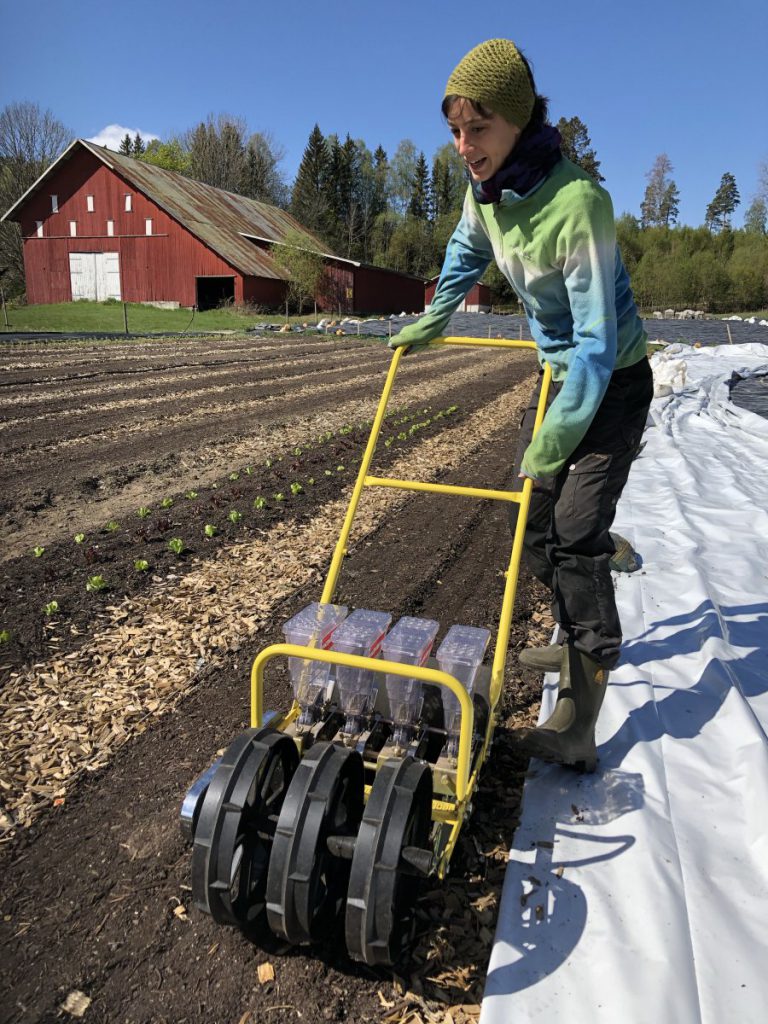 We would love to meet you. Send us your info to andelsbonde@virgenes.no then we can have a videomeeting to begin with.
Small cut from our bank: Cultura
Richard Perkins Regenerative
Tore Jardar Wirgenes